Over the river and through the woods…
Usually I'm not the kind of girl that enjoys hanging out in the middle of the woods with five complete strangers, in fact this isn't exactly behavior that I would normally condone but I am so glad that I did just recently! I got to play with photography team Brent and Anna of Live View Studios who are just about the most fun people that I have met in a minute, seriously, work with them if you get the chance…you'll giggle your butt off!  And I also got to enhance the natural beauty of the amazing Mandy!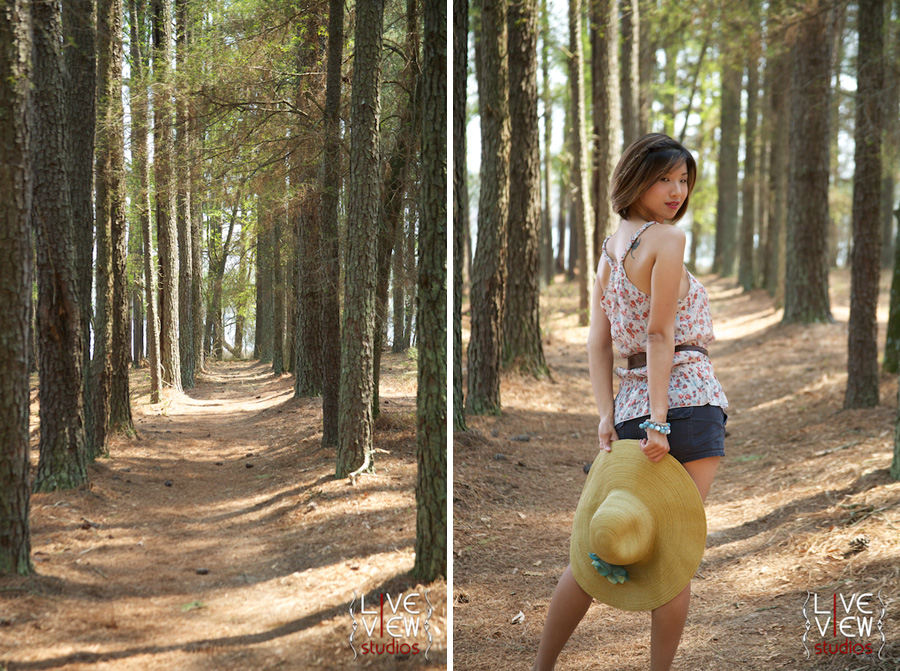 This is probably my most favorite shot of the day!
There were so many fun things just lingering in the woods to play with like beautiful Dogwoods that were just starting to bloom and the remnants of some kind of concrete building. I had so much fun watching Mandy along with Brent and Anna get so creative with out surroundings!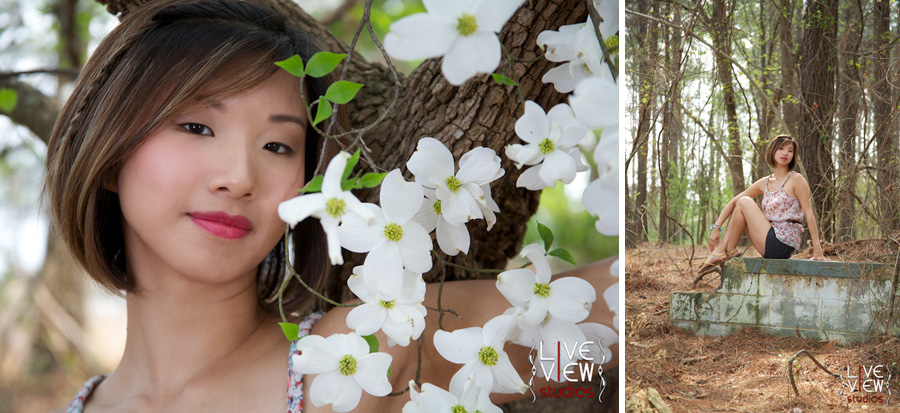 Mandy brought some really cute wardrobe to the shoot, don't you just love the color and airiness of this top? Also, this picture gives you a peak at Mandy's sexy co-star!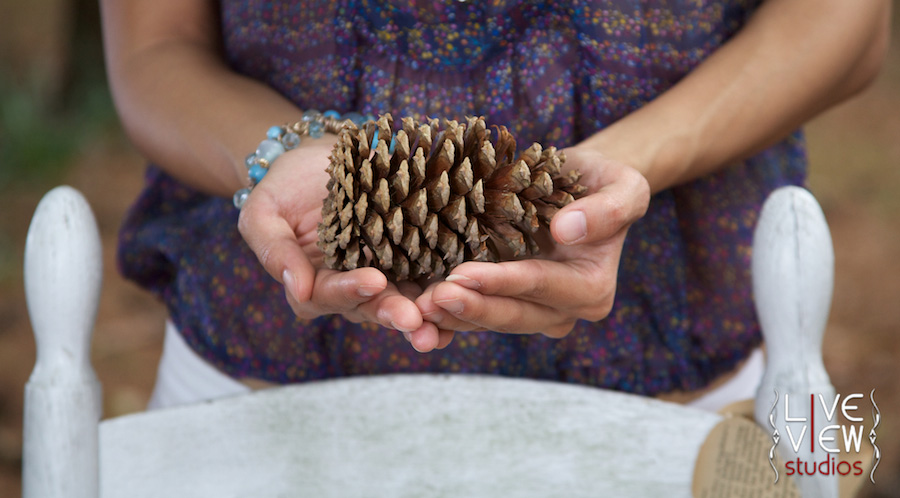 Not the pine cone silly, the white trash! Seriously, Anna and Brent picked this up on the side of the road next to someone's garbage…all because it doesn't have a seat, didn't these people know that you can stand in a chair. Where was their imagination!?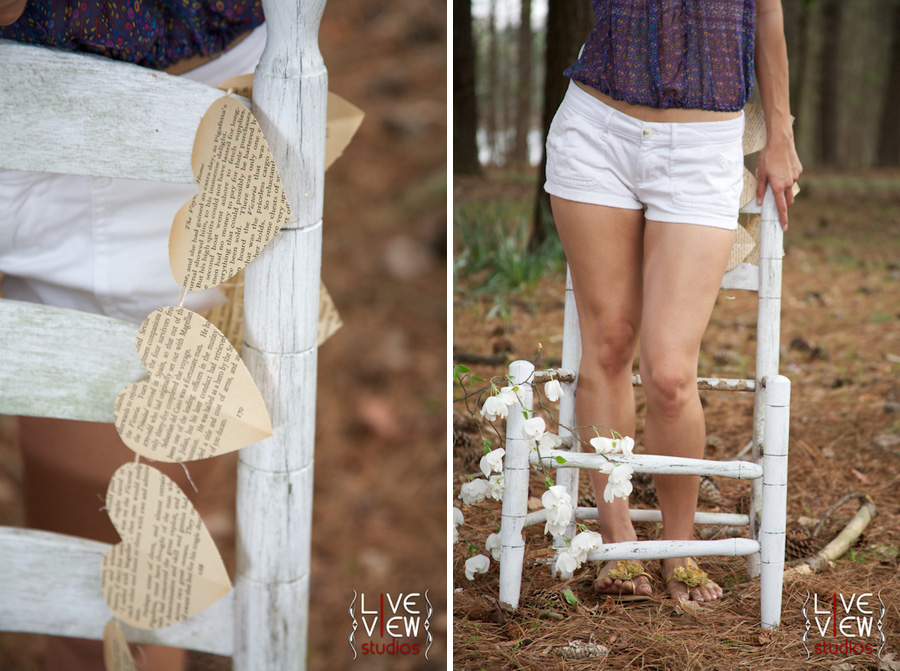 There's something so graceful about the next two shots that I just love!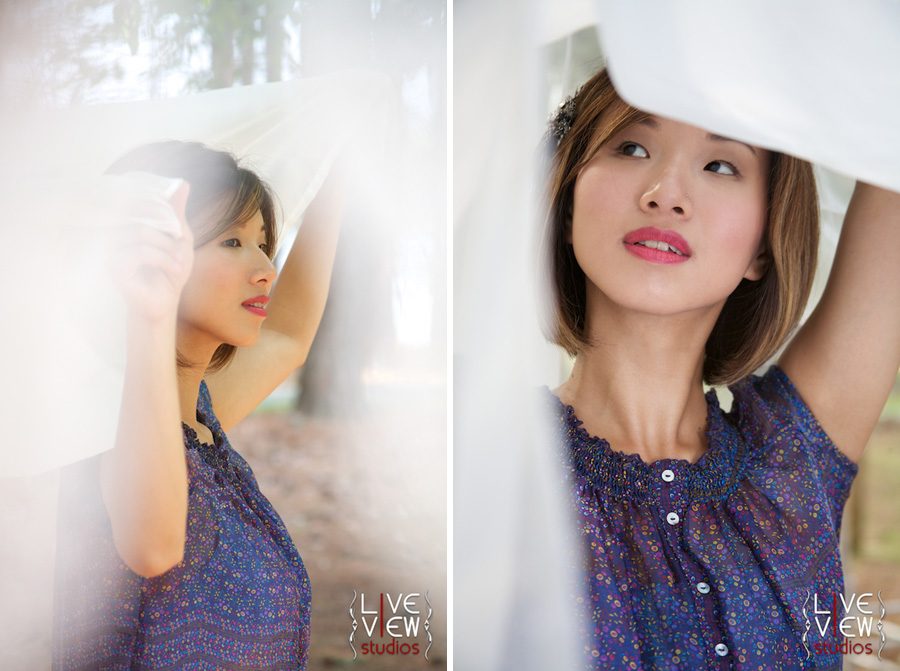 Mandy and Chair were really fighting to be the center of attention. Don't tell Chair but I think Mandy looks stunning!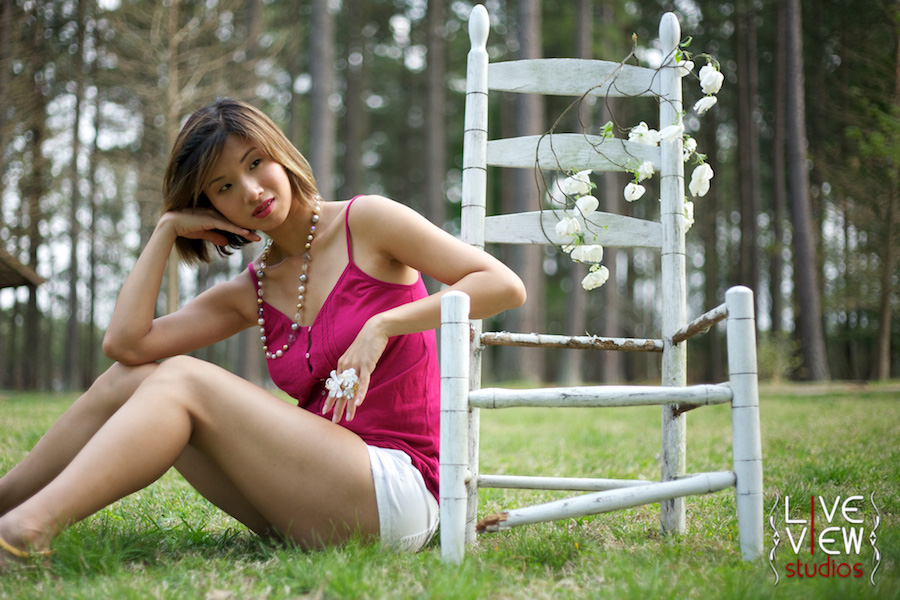 Anna really had all of these great props that she found at thrift stores or made herself, it was so fun to see what she pulled out next…like these pretty pink flowers!
Check out this ring that Mandy had, it's like the most beautiful knuckle duster I have ever seen!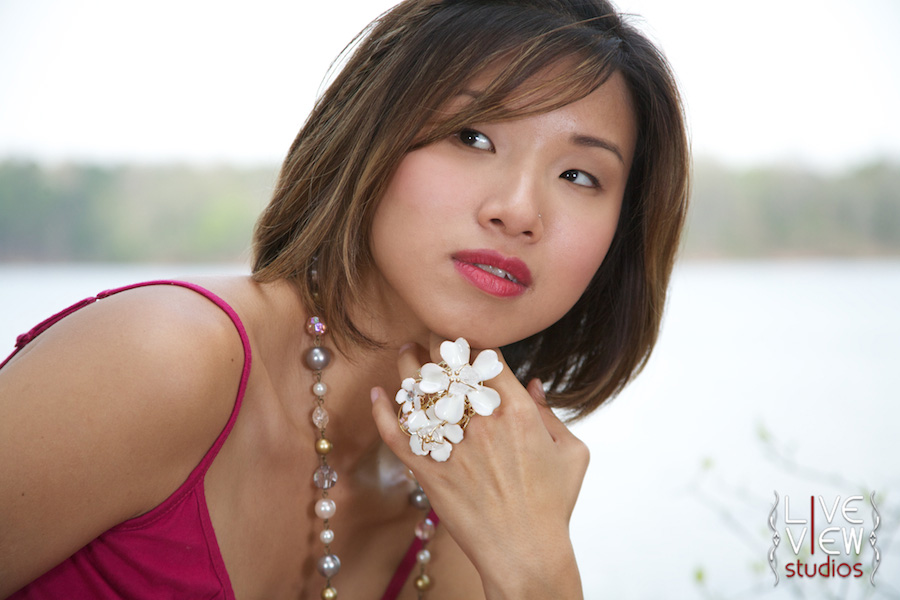 I hadn't had this much fun playing all day in the woods since I was about twelve and spent summers playing with the neighborhood kids down by the creek and holding squirrel funerals! Brent and Anna, y'all are just the sweetest and most genuine people that I have had the pleasure of working with and I'm so glad that I can call you friends! Mandy, it was so much fun getting to know you and your husband…he was such a great helper and he saved me from the bug/worm/creature, I practically owe him my life! I look forward to working with you again in the near future!
http://www.liveviewstudios.com
http://www.modelmayhem.com/2106288