In the summertime…
If you were to tell me about a girl who was getting her degree in Fisheries and Wildlife Studies, Allie would not exactly be what I would picture and that is kind of fantastic. She basically leads a double life, partly spending her time in the mud studying things I usually try to avoid and partly being a model while wearing the cutest clothes that make my closet feel quite inferior!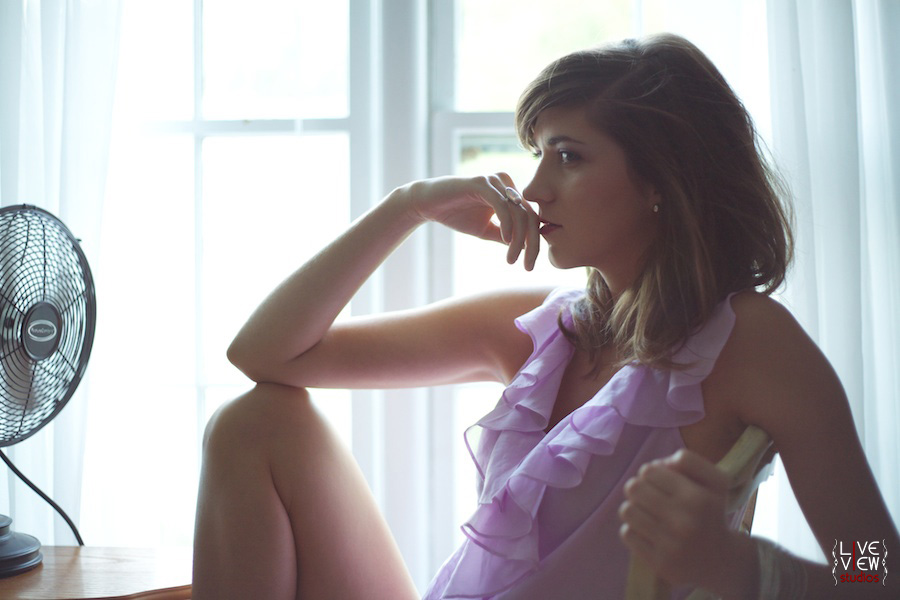 The styling behind this shoot was somewhat of a classic summer ease that included cute clothes paired with vintage props.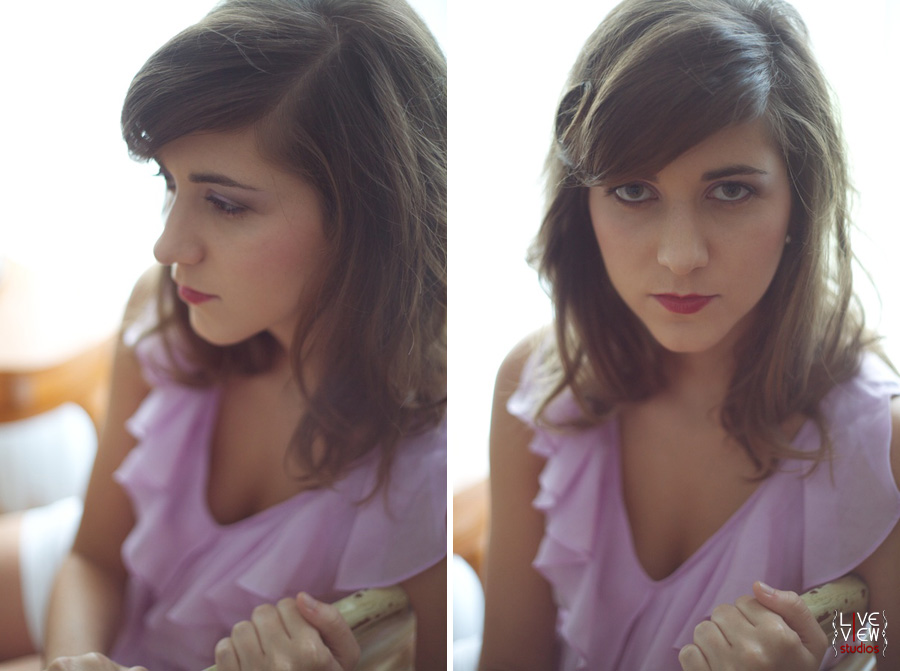 I love the lighting and her little lilac ruffles!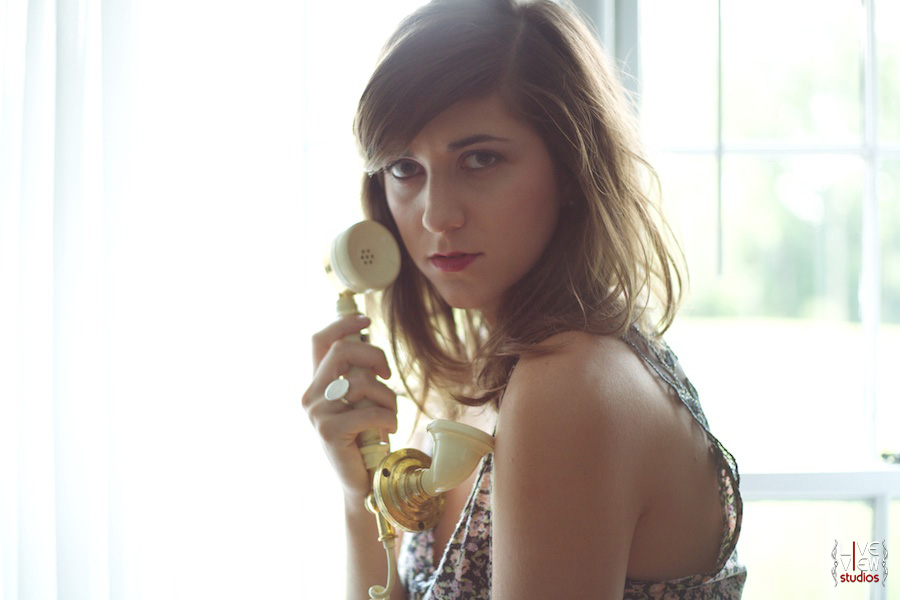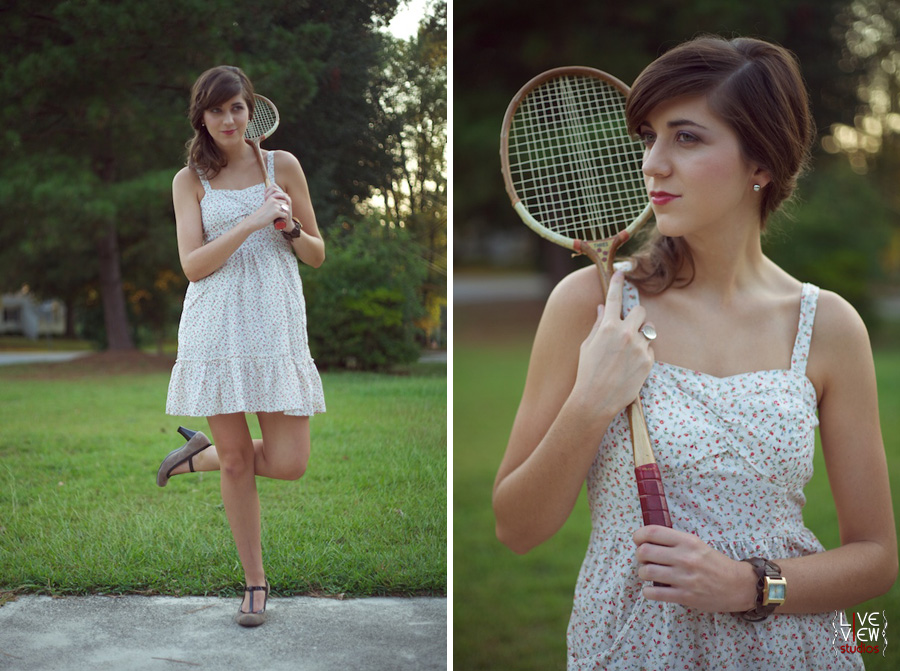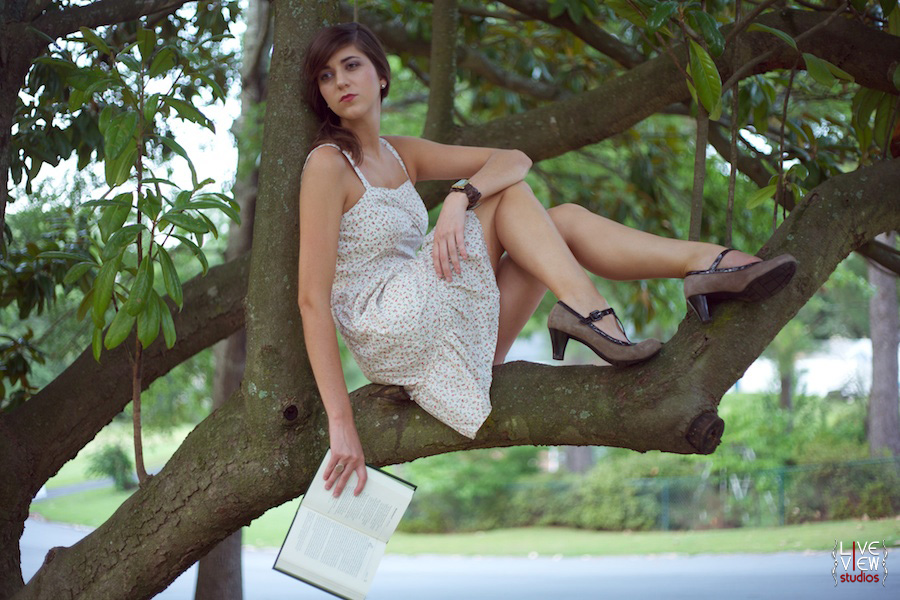 One great thing about a girl that plays in mud is that she had no problem whatsoever getting into that tree. Before we even finished our sentence, she was up there…heels and all!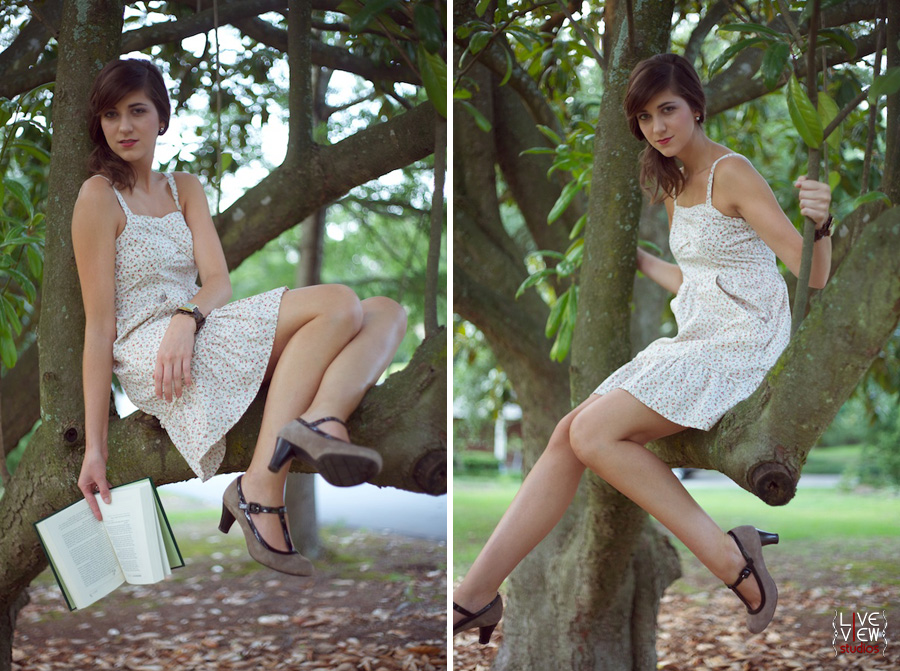 Allie has an old cruiser that she brought along so we headed to bustling downtown Fuquay-Varina where we were the evening's entertainment for the locals. Don't you just love her grey ruffle shorts and little singlet?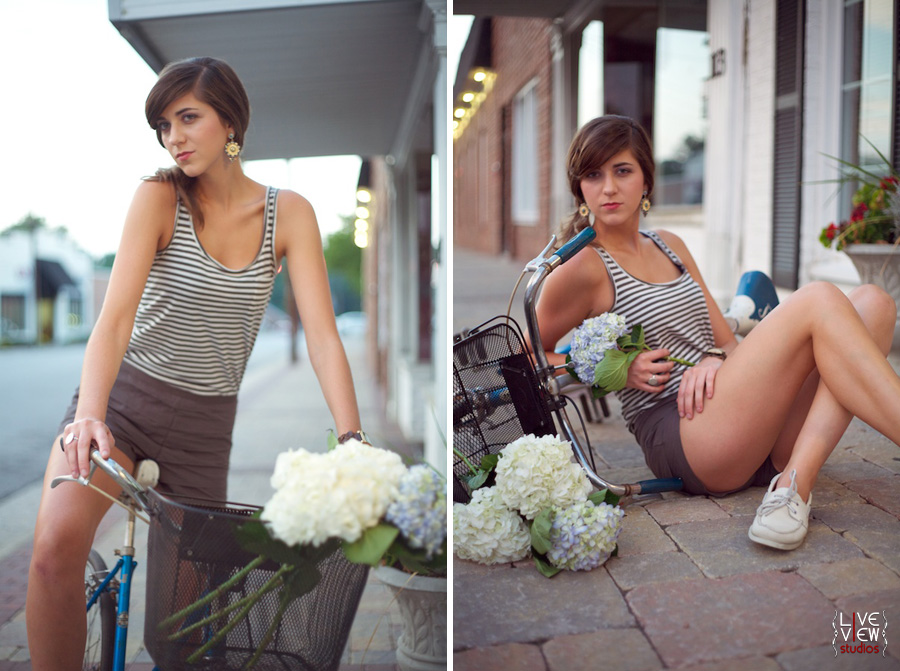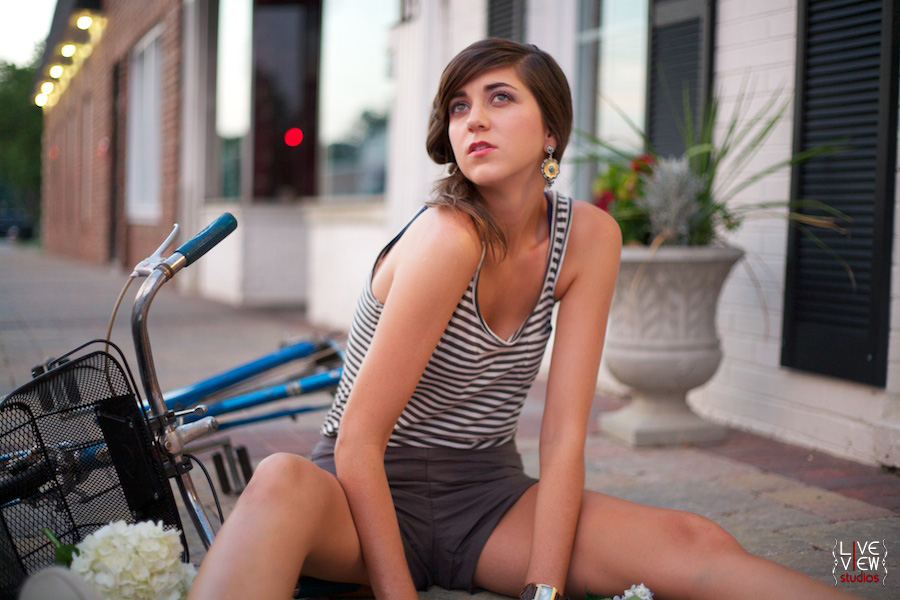 We decided to try for one more outfit change before we lost all of the light for the evening. I'm pretty sure I put her hair up in one minute!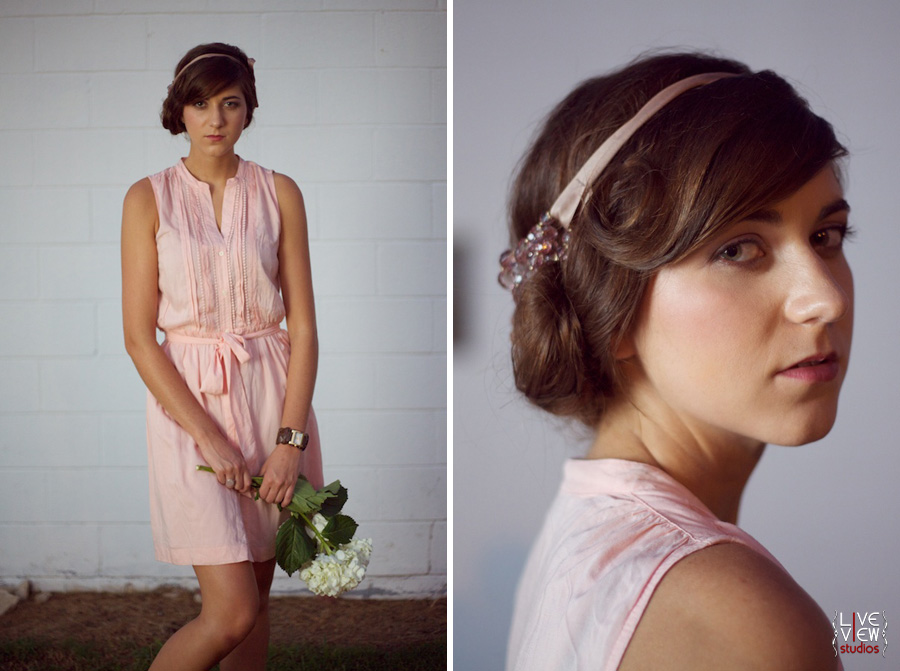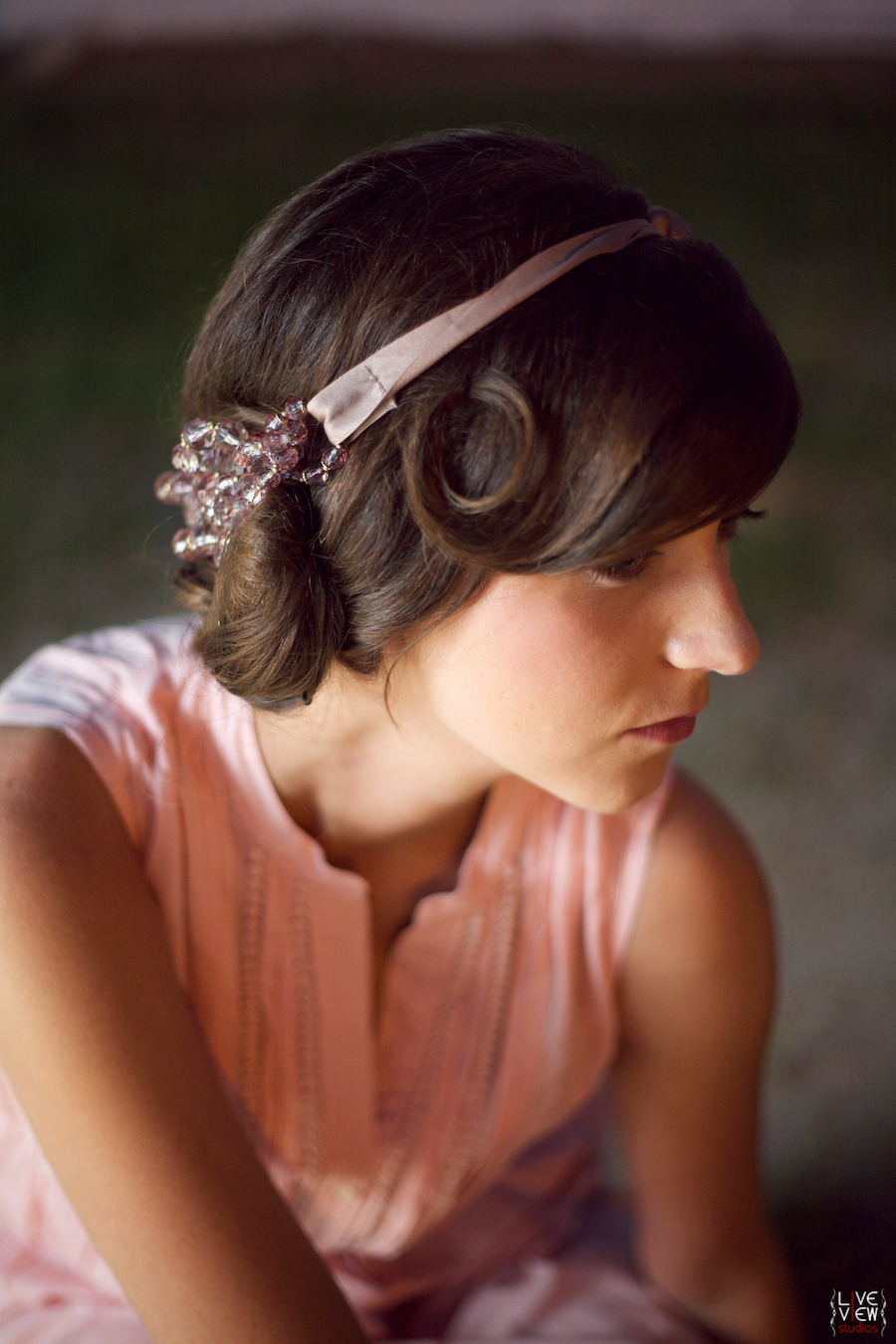 There's more to come from a different shoot with Allie because the girl had so many great clothing options that we ran out of time. She looks quite a bit different in her next series too! You did wonderfully, Allie and I can't wait for our next time!! (yes, we've already planned something else because she went shopping again!)
Check out the rest of the photographs by: Live View Studios
Model: Allie