toddlers and tutus
My niece, Haley, is three years old and probably the cutest little girl that I have ever known in my life. Every day when I am getting ready she comes into the bathroom and goes through my makeup and asks me to put some on her. Well one night after watching too many episodes of Toddlers and Tiaras and making this faboosh tutu…I had to use NC State colors so that my brother might let her wear it…I caved in. I definitely want the opportunity to try some full on pageant makeup someday complete with hair pieces, rhinestones and flippers!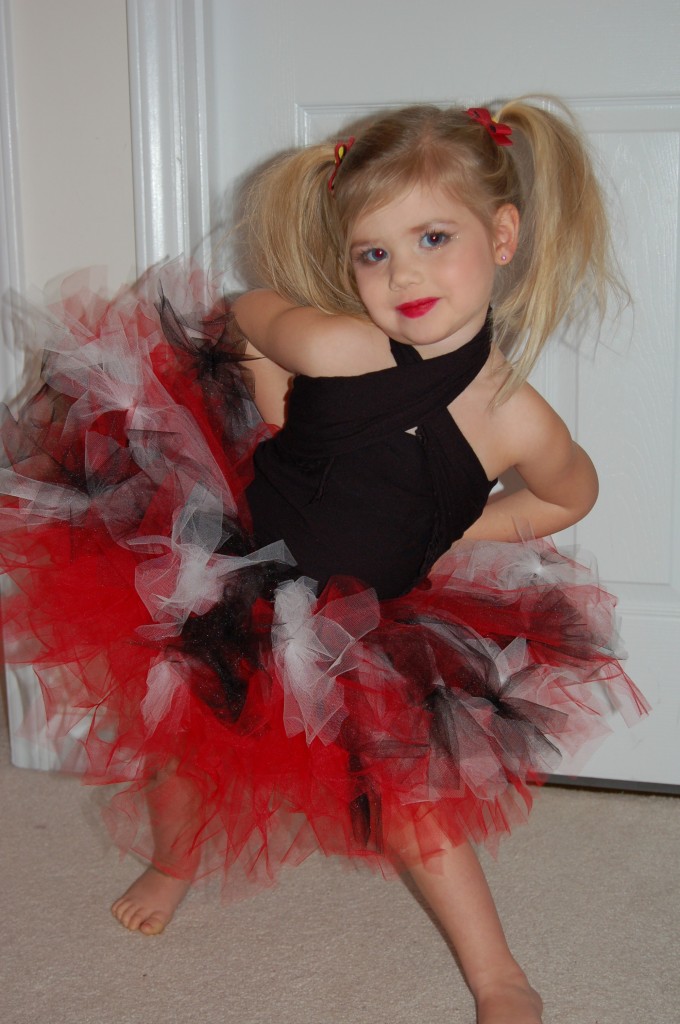 She started dancing around and striking poses, this is one of her fierce 'Hakira' (shakira) dance moves.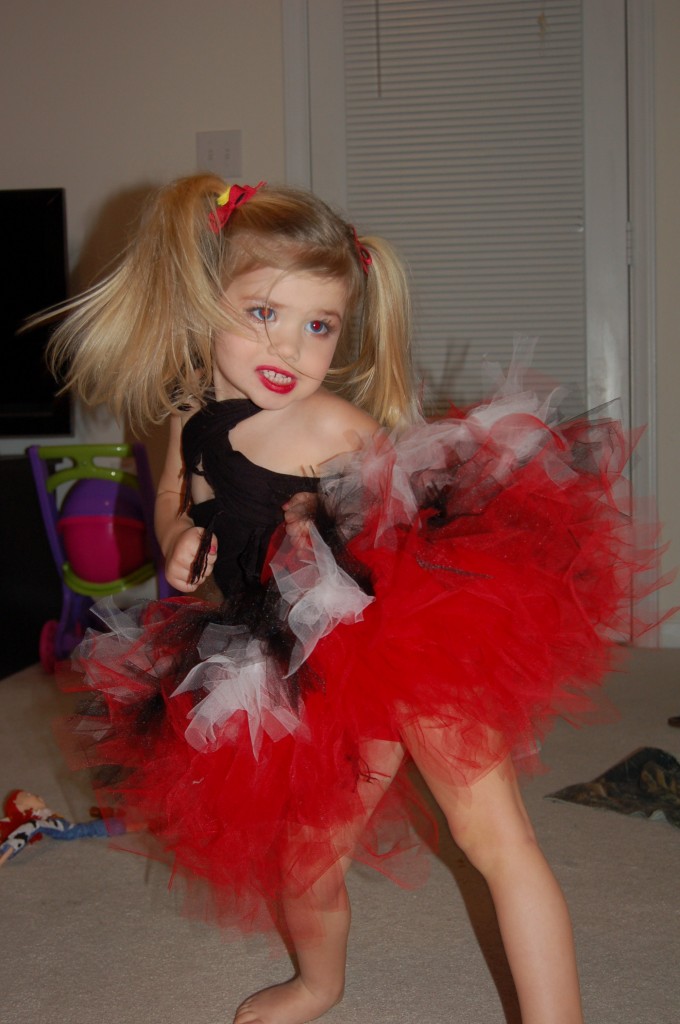 Look at that face!!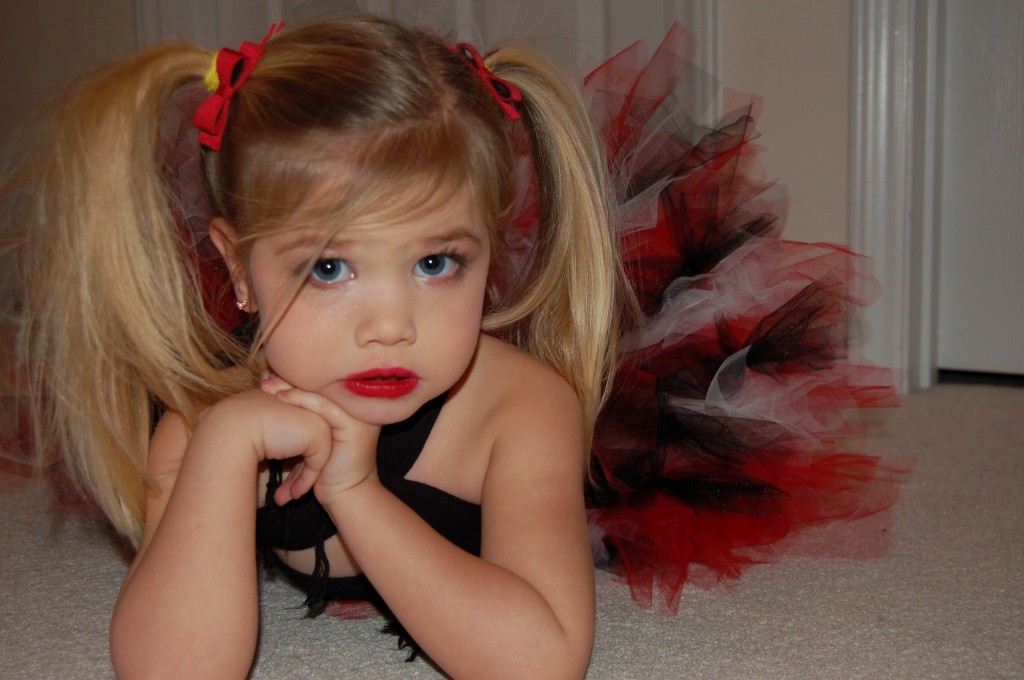 When her dad got home, she grabbed her purse and asked for the keys to the car…there could be trouble with this one someday!